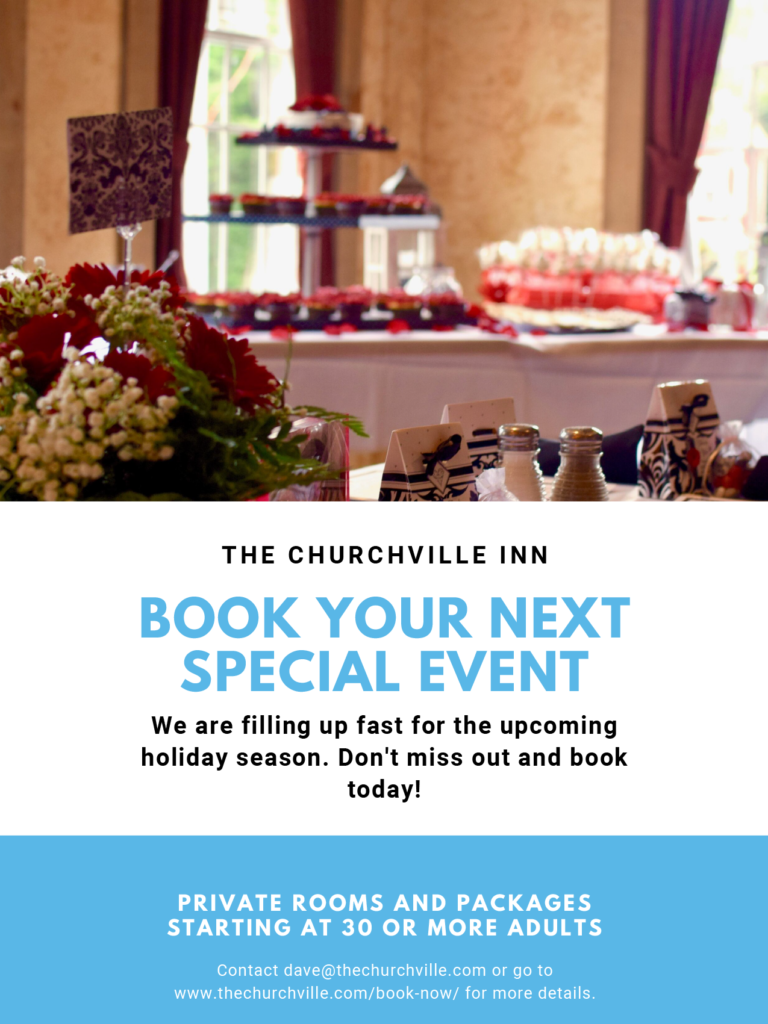 Just wanted to share some of these beautiful scenes from one of the best best baby showers in Bucks County we hosted in one of our private rooms!!! We are almost fully booked for October but still have a few dates available.
Whether it be a baby shower, bridal shower, rehearsal dinner, birthday party, retirement, baptism, Christening, company party, or even funeral luncheon, we specialize in making sure your next special event is incredible and memorable for all of your guests..
It is highly recommended to reserve your date at least 2-3 months in advance as we are heading into banquet season and are filling up extremely fast..
For more info contact [email protected] or visit our website at www.thechurchville.com/book-now/ .