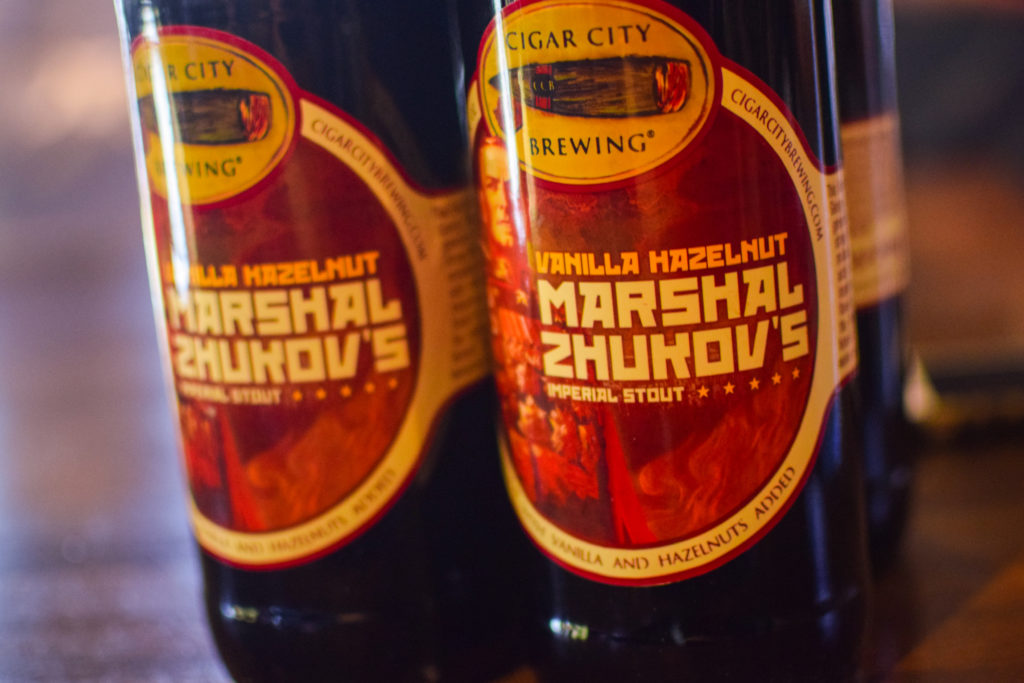 The Churchville Inn and Cigar City Brewing are Proud to Present

THE RED BANNER BEER DINNER 
What a great night of food and festivities last night at The Churchville Inn where some lucky guests got to try some amazingly crafted food and beer.  Furthermore, we raised some good money to help with the relief efforts of some of these devastated areas that have been bombarded with hurricanes.  Thankfully, we were lucky to have some incredible weather here where we were able to have The Red Banner Beer Dinner on our private patio.  Finally, here are some of the shots from last night's dinner.  We'll get to the food and beer in a bit.
"This was one of the best beer dinner's I've ever been to!!  The staff was super friendly and the food paired really well with the different styles of Marshal Zhukov."
Notably, Chef Mike really outdid himself pairing some excellent food with a somewhat difficult to profile Imperial Stout.  I gotta give him a shout out for coming in on his day off to really do something special for some lucky people.  Here was the menu.
Marshal Zhukov 2017 – Wild Mushroom Arancini cake with Black cherry sauce

Bourbon-Barrel aged Marshal Zhukov 2016 – Bourbon-Flambéed Sea Scallop over Gianciale Polenta

2017 Bourbon Barrel-aged Penultimate Push – Espresso-crusted Lamb loin with Lemon Ceci bean puree & Dark chocolate beurre rouge

2017 Double Barrel-Aged Marshal Zhukov– Beer-braised Chicken thigh with pan reduction sauce; artichokes & mushrooms

2017 Cognac Barrel-aged Marshal Zhukov – Dark Chocolate Stout cake with Courvoisier cream icing
Be sure LIKE and SHARE on our FACEBOOK PAGE and stay tuned for our upcoming events throughout the Fall and Winter.
As a premiere craft food and beer destination in Bucks County, be sure to book your next party with us today!